What we showed at NAB 2022
For PHABRIX, NAB 2022 provided an opportunity to introduce visitors to the full scope of its recent innovations, including an array of new features for its Qx Series compact, hybrid IP/SDI, 4K/UHD rasterizers.
Available in two platforms, Qx and QxL, the Qx Series provides a comprehensive feature set supporting multiple workflows and formats, including 12G/6G/3G/HD-SDI, HD/UHD/EUHD standards, 25G/10G IP interfaces, SMPTE 2110-10/-20/-30/-31/-40 with 2022-7 and AMWA NMOS, and SMPTE 2022-6.
A summary of the latest features presented include:
Introduction of class leading Waveform Monitoring with support for deep color sources up to 12-bits presented in Overlay, Stacked and Parade modes
A new Dolby E Decoder and Metadata Analyzer option for a clear and accessible view of the Dolby E metadata in Dolby E and Dolby ED2 audio streams
ST 2110: New 4×32 channel audio flow analysis mode (-30/-31) with NMOS
ST 2110: Audio Group Mode metering – 16 channel metering, 1 group (4 channels) from each of 4 audio flows
A suite of AMWA NMOS tools providing flexibility and clarity when integrating with an NMOS controller
An updated NMOS receiver that enables more detailed API information to smooth NMOS interoperability
A new NMOS sender (in the QxL platform) to accompany the 2110-20/-30/-31/-40 signal generator
A new EUHD option on the QxL with support for analysis and generation of Extended UHD/4K YCbCr/RGB 444/422 10/12-bit formats in the range 47.95P – 60P
A new 25G full line rate, programmable 4GB PCAP capture option for QxL, (10G line rate and 1GB PCAP capture for Qx) that provides selection options to capture live IP traffic in 2110 mode
NoVNC support allowing full browser based remote access, delivering up to 16 simultaneous scalable instruments over a remote network
Unveiling of the New QxP 3U instrument, 'The Portable QxL', a new form factor to take on new challenges
Also on display was the Sx Series of handheld instruments latest development: automatic Link Detection of single links of multi-link 3G/HD-SDI based UHD formats as well as the remarkable versatility of its award winning Sx TAG IP handheld instrument.
Watch our latest Interviews from NAB 2022
Including our latest products and enhancements we'll be showing off at NAB Las Vegas…
Our latest NAB related announcements
Including our latest products and enhancements we'll be showing off at NAB Las Vegas…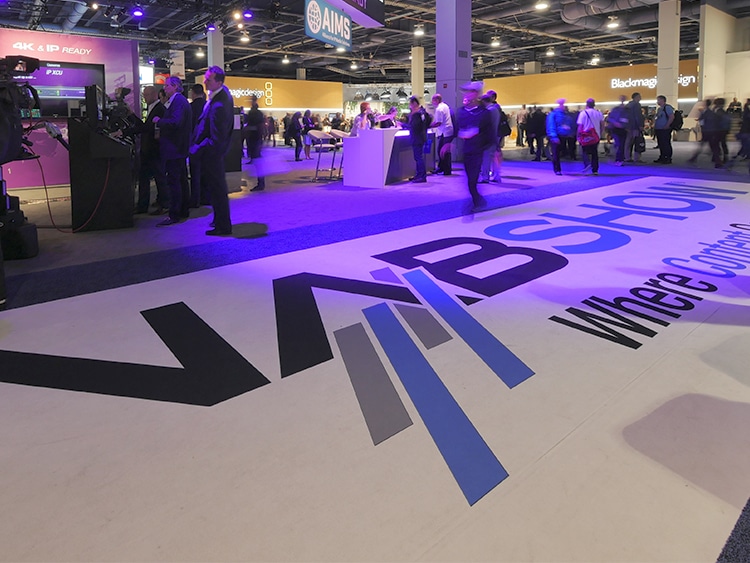 PHABRIX to showcase new Qx Series and Rx rasterizer features at NAB 2022
PHABRIX is pleased to announce that it will be presenting the latest features in its leading rasterizer and handheld instrument product series at NAB 2022, which takes place at Las Vegas Convention Center from 23 to 27 April…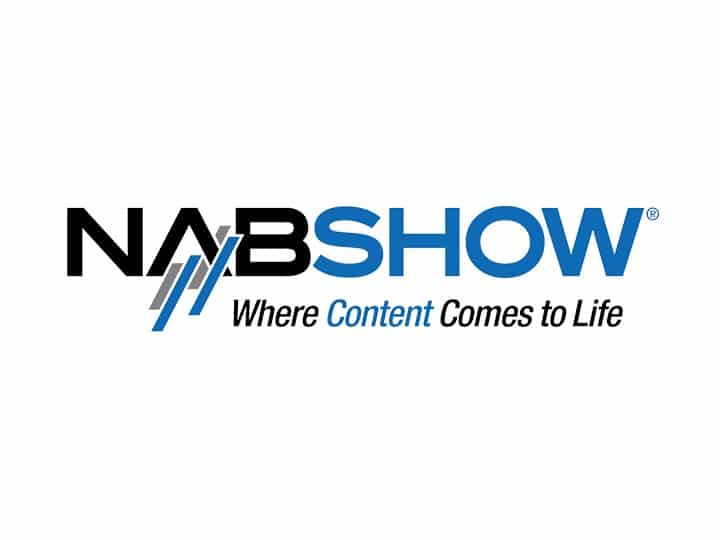 Leader and PHABRIX smooth the path from SDI to IP, HD to UHD and SDR to HDR Test & Measurement
Leader Instruments Corporation is pleased to announce its first two-company joint demonstration since its acquisition of PHABRIX in 2019, showcasing the latest advances in broadcast test & measurement on Central Hall booth C6118…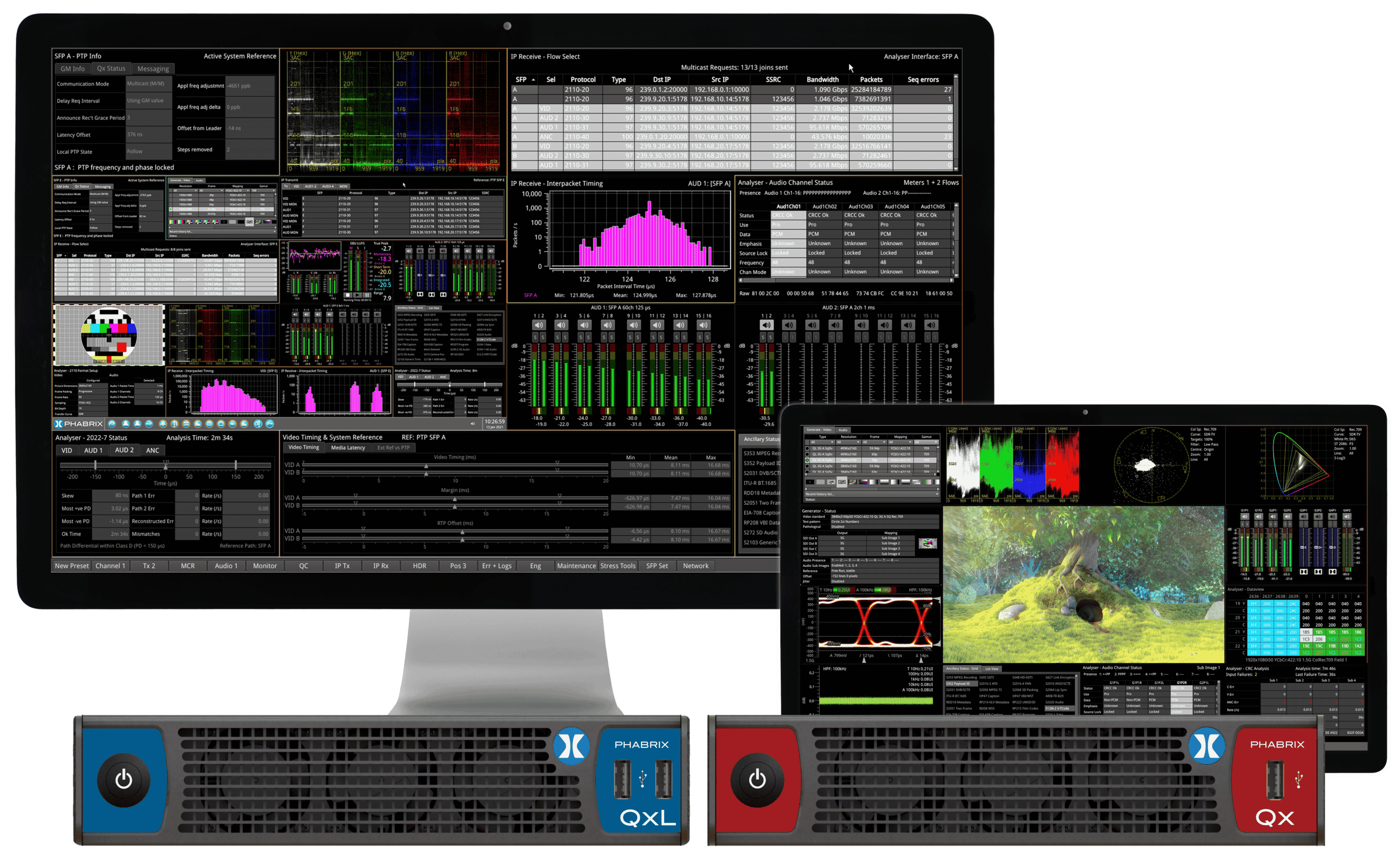 PHABRIX adds Dolby support to V4.6 software for the Qx Series of rasterizers
Qx and QxL Release 4.6 adds the optional functionality to decode a Dolby E or ED2 audio stream and provide a clear and accessible view of the the Dolby E metadata. You can meter and monitor the decoded audio and separately…
Let's get your NAB demo booked...
Let us know the products you're interested in and what day at NAB would work best for you and we'll be in touch to set up a demo with one of our experts at a time that suits you.