PHABRIX has grown steadily to become a world leader in broadcast test & measurement, and it's continuously looking for talented individuals who can contribute to the future success of the business. We aim to recruit people who can embrace a diverse and fast moving, high technology environment that's focused on meeting customers' needs. If you're looking for a challenging and rewarding career path, please apply to one of the positions highlighted below. We also welcome speculative applications from candidates with proven industry experience; please send your CV to hr@phabrix.com.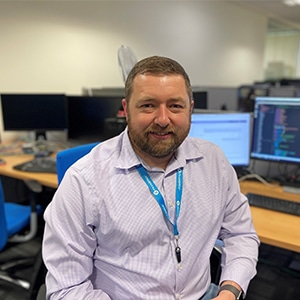 Chris Pringle
Principal Software Engineer – R&D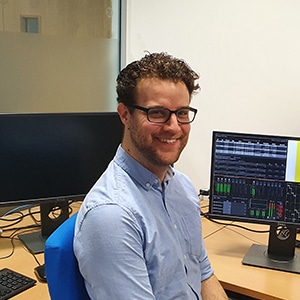 Tim Seals
Senior Software Design Engineer – R&D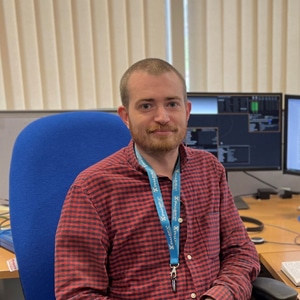 Arthur Bowers
Test Automation Engineer – R&D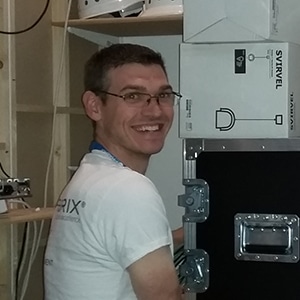 David Bleakley
Senior Design Engineer – R&D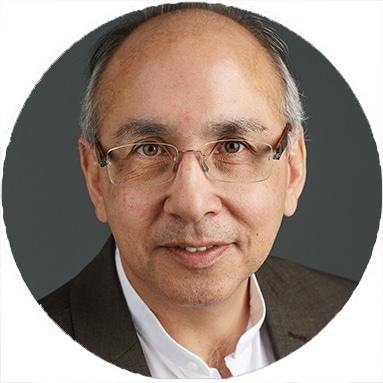 Prinyar Boon
Product Manager & Evangalist – R&D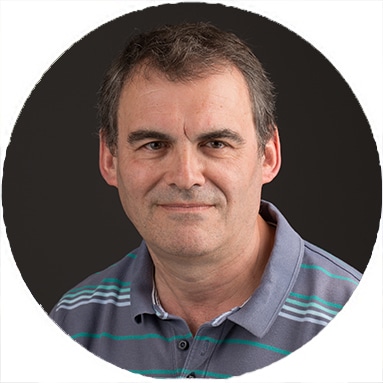 Gwyn Doherty
Senior FPGA Design Engineer – R&D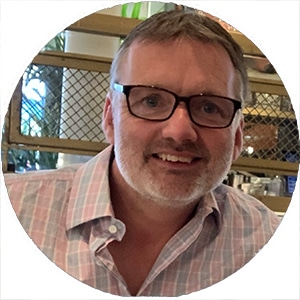 Ian Reed
Senior Software Engineer – R&D
About Chris
"I joined the PHABRIX R&D team this summer, after six years as a Software Development Manager at Amazon. I have a passion for solving complex problems, particularly within the embedded space with real-time applications. I love to work across the entire software stack – from device drivers/kernel-mods, real-time applications to cloud. As a technical leader, I enjoy using and developing new technologies whilst also contributing to the development of product strategies/roadmaps and developing the best in others. Outside of work, I'm a keen Astrophotographer, motorcyclist and doggy-dad!"
Why PHABRIX?
"I wanted to go back to a hands-on leadership role with embedded systems in broadcast – being a Principal Engineer gives me the opportunity to stretch my engineering skills whilst leveraging my leadership skills. PHABRIX has a wide range of interesting and challenging technical work; analyzing high-speed (25Gbps+) signals with bespoke embedded devices in a fast-moving industry. The technical challenges within the broadcast analysis space are both fascinating and broad, and with PHABRIX being a market-leader within this space, there's plenty of opportunity to expand and develop my career and skillset. I'm loving the opportunity to get back to my roots working across high-level application software, through to low-level operating system details, hardware interfacing and more! The team here is super smart, passionate and friendly with a huge amount of combined broadcast experience."
What are you working on at the moment?
"At the moment I'm focused on upgrading our embedded OS, and overhauling our kernel and bootloader hardware support; this work brings these components up-to-date so they offer the latest features/technology to unblock some of our upcoming product features, and provides a solid foundation for our next-generation of products. I'm also working on streaming technologies that will enable an improved customer experience for remote analysis."
About Tim
I originally studied Robotics at university but was drawn to software development throughout my time studying. After a year out working in music for a church, my first engineering job ended up being in broadcast, writing software for a company doing file-based auto-QC and loudness correction. After a couple of years and my first trip to IBC, I moved to PHABRIX (I'm about to celebrate my 5th PHABRIX anniversary!) where I have spent much of my time developing the range of IP based tools on the Qx and QxL rasterizers.
Why PHABRIX?
PHABRIX is a great place to work because of the genuinely friendly team and because I am trusted to get the job done and given the freedom I need do so. I have also been given the opportunity to travel to trade shows and industry inter-op events around the world which has enabled me to engage with customers and other broadcast vendors.
What are you working on at the moment?
At the moment I am working on evolving the Qx user interface to provide even better user interaction as well as continuing to develop further IP tools for use with SMPTE ST 2110 based systems.
About Arthur
Our Test Automation Engineer, Arthur, joined the PHABRIX team earlier this year. "I've always loved computers and programming, so the position at PHABRIX seemed a natural choice for me. With previous roles at Snell and Evertz, I've been lucky enough to work with so many talented broadcast engineers, who have taught me a lot about the industry as well as more general software engineering ideas such as the Agile methodology. I remember thinking, 'this is a industry I'd like to stay in!'. Having left the industry for a few years, I jumped at the chance to return, applying to PHABRIX, a company whose products I had used many times previously!"
Why PHABRIX?
I had really missed working in the Broadcast industry, so when I saw there was a position opening here at PHABRIX, who are at the forefront of the broadcast industry, and in a role which involved writing Python (one of my main languages), in a position that allows lots of opportunity for growth, I jumped at the chance! I got the phone call offering an interview, then received the offer the next day – my head was spinning! I am enjoying it here a lot, working with great people. There's a lot of technical information to absorb, even for someone familiar with broadcasting – it's great to keep the brain active. I feel really lucky to have landed this role and working with a colleague I had previously worked with at Snell. PHABRIX is an ideal fit for me!
What are you working on at the moment?
One of my tasks at the moment is to extend our automatic test system. We have hundreds of tests that need maintaining and extending with a lot that run nightly, so my role if to write automated procedures to ensure our products are as robust as possible.
About David
Originally from Northern Ireland, our Senior Design Engineer, David, is one of our longest service employees, having worked at PHABRIX for almost 11 years. Having graduated from the University of Edinburgh with an MEng in Electronics and Electrical, David now works on a hybrid basis, living with his wife and four children in Scotland, with regular visits south to the PHABRIX office.
Why PHABRIX?
"I had worked in the broadcast industry for about 3 years prior to joining PHABRIX. I chose PHABRIX because it offered a stable working environment and was a small company with a family atmosphere – which it still retains today. My role allows me to get involved in many aspects of R&D as well as supporting production and purchasing."
What are you working on at the moment?
"I am currently working on the development of two big projects, designing PCBs and optimising mechanics."
With over 35 years of hands on industry experience, Prin has worked on the design of several generations of studio equipment throughout the broadcast production chain. More recently he has been deeply involved in the experimentation and testing of live HDR and Wide Color Gamut (WCG) production.
Prin is responsible for the market analysis and roadmap development for PHABRIX test & measurement products with a particular focus on High Dynamic Range (HDR) and SMPTE 2110 IP systems.
About Gwyn
Gwyn has over 30 years working in the broadcast-related industry, having worked for companies such as Pro-Bel, Barco, Scientific Atlanta, Miranda Technologies, Grass Valley, and finally at PHABRIX. In that time, he has been employed as a Test Engineer, Project Manager, Software Engineer, Manager, Development Engineer and now as a Hardware/FPGA Engineer. Over this period of time, he have been involved in the technological revolutions taking place in our industry, from analogue video & audio to SDI, MPEG and now to IP 2110.
Why PHABRIX?
"I wanted to work in a small company environment with a strong emphasis on product development. I wanted to focus on design and get "stuff done". I did not want to be bogged down by unnecessary processes and paperwork. I also wanted to be heavily involved in the IP 2110 revolution, helping shape the tools for measurement. Finally, my last reason is that this company has some of the nicest people that I have ever worked with."
What are you working on at the moment?
I have made a major contribution to the IP 2110 support in our Qx rasterizer series, including the analysis and generation of 2110-30, 2110-31 and 2110-40. I have also helped develop the advanced IP-MEAS measurement toolset for 2110. I am currently working on some new developments for our production toolset.
About Ian
Ian has worked at PHABRIX for just over 3 years, with a total of 6 years in the broadcast industry. Prior to this, Ian applied his software engineering skills in many different industries, including;
Defence Industry – Mobile Combat Radios
Medical Industry – Radiotherapy Treatment Machines
Oil and Gas Industry – Fiscal Flow Products
Scientific – Battery Test Instruments
Outside of work, Ian enjoys circuit training, playing racketball and paddle tennis.
Why PHABRIX?
"I have worked for a lot of larger organizations where you can be viewed as just a resource. At PHABRIX it's much more personal and friendly. You really feel the benefits of working within a smaller company, and feel you are making a difference to its success. The broadcast industry is forever changing, meaning the opportunities to develop lots of exciting software are endless. One of the things I look for within a company is security; and that's something you definitely get at PHABRIX; it's a very solid company. Having an onsite gym and showers is a great bonus, and only adds to the great work/life balance we have here.
What are you working on at the moment?
At the moment I am working to enhance the analysis tools within our Qx/QxL ST 2110 IP products.