A Patented Approach to Waveform Analysis
Utilizing PHABRIX patented technology, this new class of waveform Instrumentation delivers all the fine detail needed for camera shading or image grading while retaining the flexibility of real-time operation and support for the wide range of SDR and HDR SDI and IP video formats for which PHABRIX is famous.
The new release utilizes a technique patented by PHABRIX to efficiently deliver a high-resolution image processing pipeline with support for deep color sources up to 12-bits.
Users can access a choice of Overlay, Stacked and Parade display modes, each provided with the option of multi-colored, highlighted, green or monochrome traces. The flexibility to display YCbCR, RGB, YRGB, YGRB and individual components is retained along with connected instrument cursor linked to Picture and Data View, and user markers linked to Vectorscope. For detailed inspection, Single Line Mode and H and V magnification are also available.
Luminance Nits scales and operation user-controlled Nits markers are provided for SDR, HLG, PQ, S-Log3 and SR-live HDR formats, and Rec 709 and Rec 2020 colorimetry is supported over the wide-range of YCbCr:422, RGB:444, SDI, 2110, SD*/HD/2K/UHD/4K/EUHD formats for which PHABRIX is renowned.
*Upcoming Software Release
Watch the summary video below:
Employing PHABRIX patented DDR-based processing technology, this novel class of waveform instrumentation delivers the fine detail required for camera shading or image grading while retaining the flexibility of real-time operation and supporting our usual wide-range of SDR / HDR SDI and IP video formats.
New Advanced Features Include:
Choice of Overlay, Stacked and Parade waveform modes with improved dynamic range.
Multiple standard display modes including YCbCr, YCbCrA, RGB, GBR, YRGB, YGBR, RGBA, GBRA plus individual waveforms.
Fully-configurable, Custom display mode for up to four waveform channels.
Selection of vertical and horizontal scales with automatic adaptation in full-width mode.
New Production filter for operational visualization.
Powerful and precise H and V magnification and panning controls to allow fine positioning in the waveform using the mouse scroll wheel.
Connected Instruments: Waveform instrument cursor positioning linked to both Picture and Dataview instruments.
Connected Instruments: Vectorscope and CIE processing associated with the Waveform instrument.
Improved trace brightness, gamma and persistence controls with new individual controls for trace gain.
Choice of four trace modes: Color, Highlight, Green and Monochrome.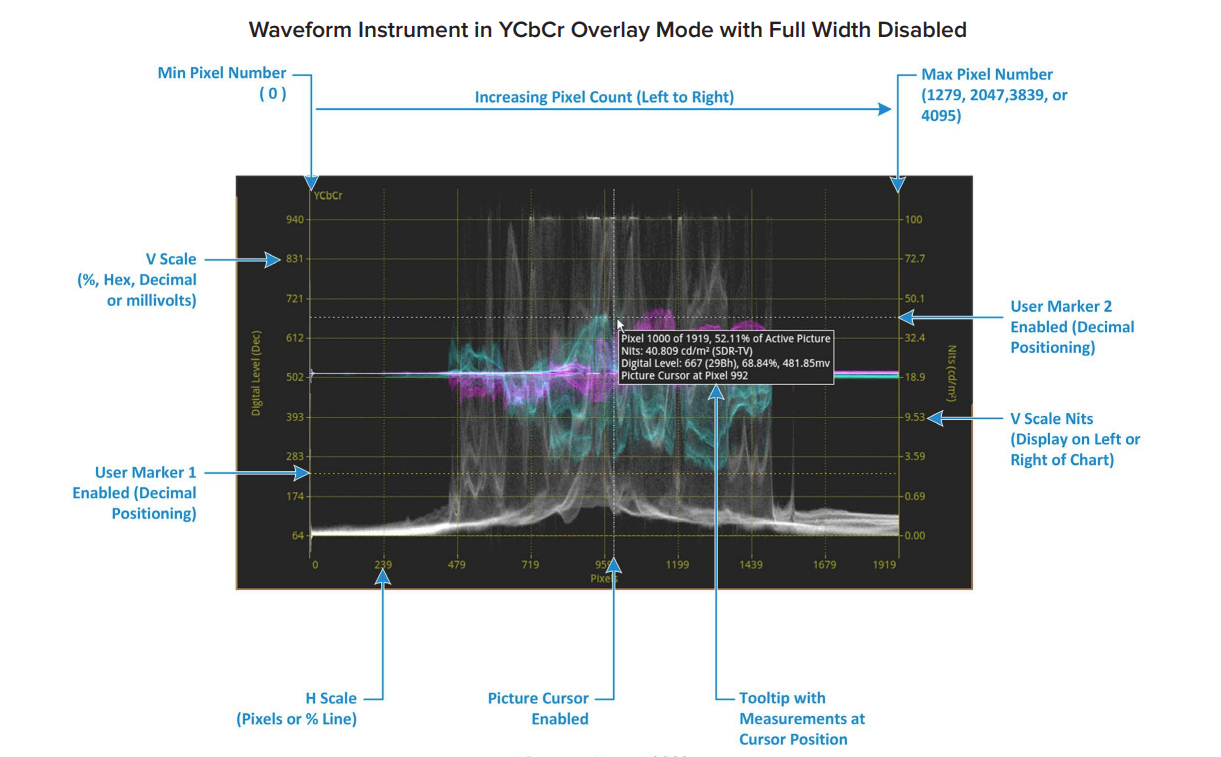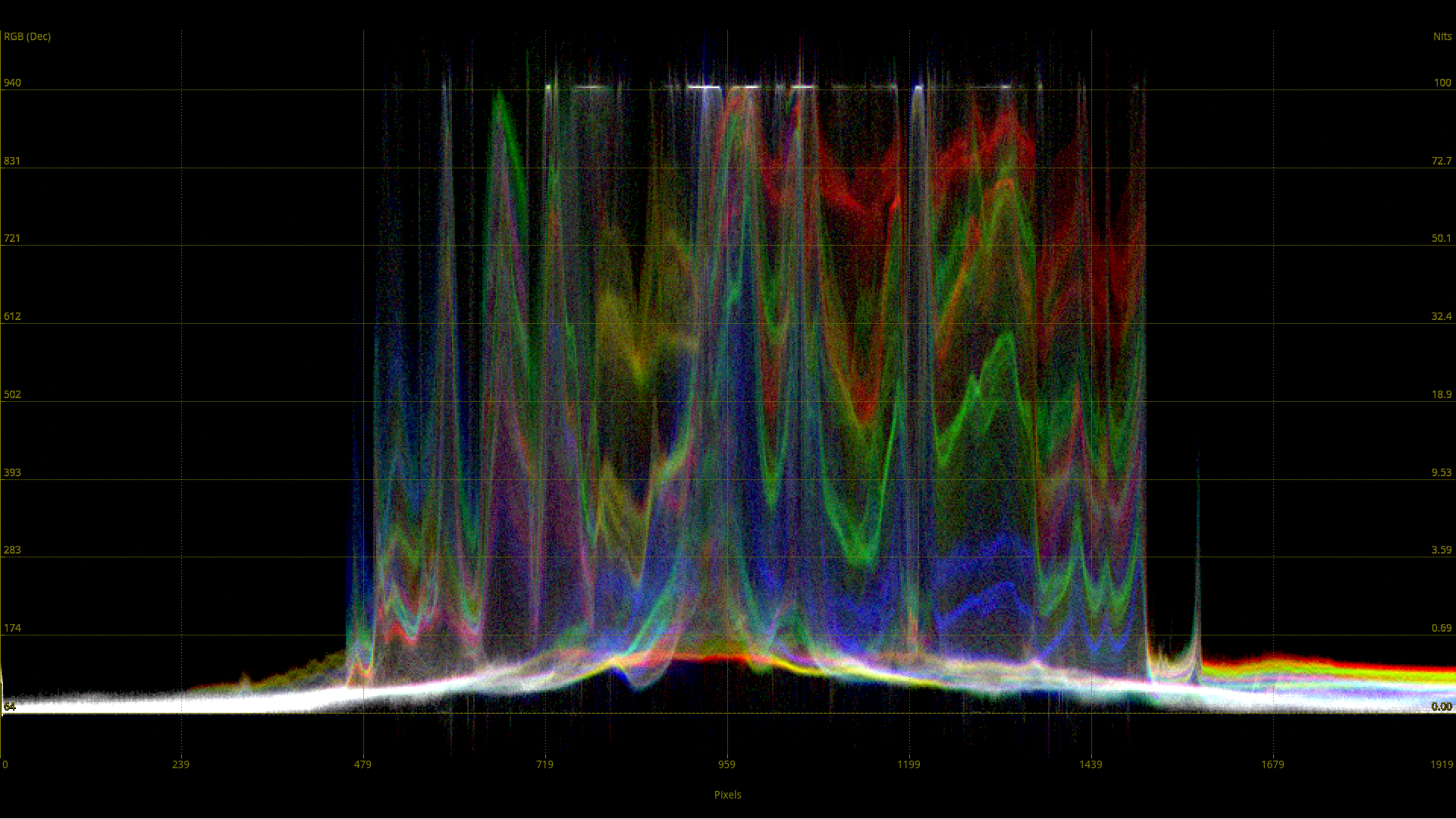 YRGB Parade (Color Highlight)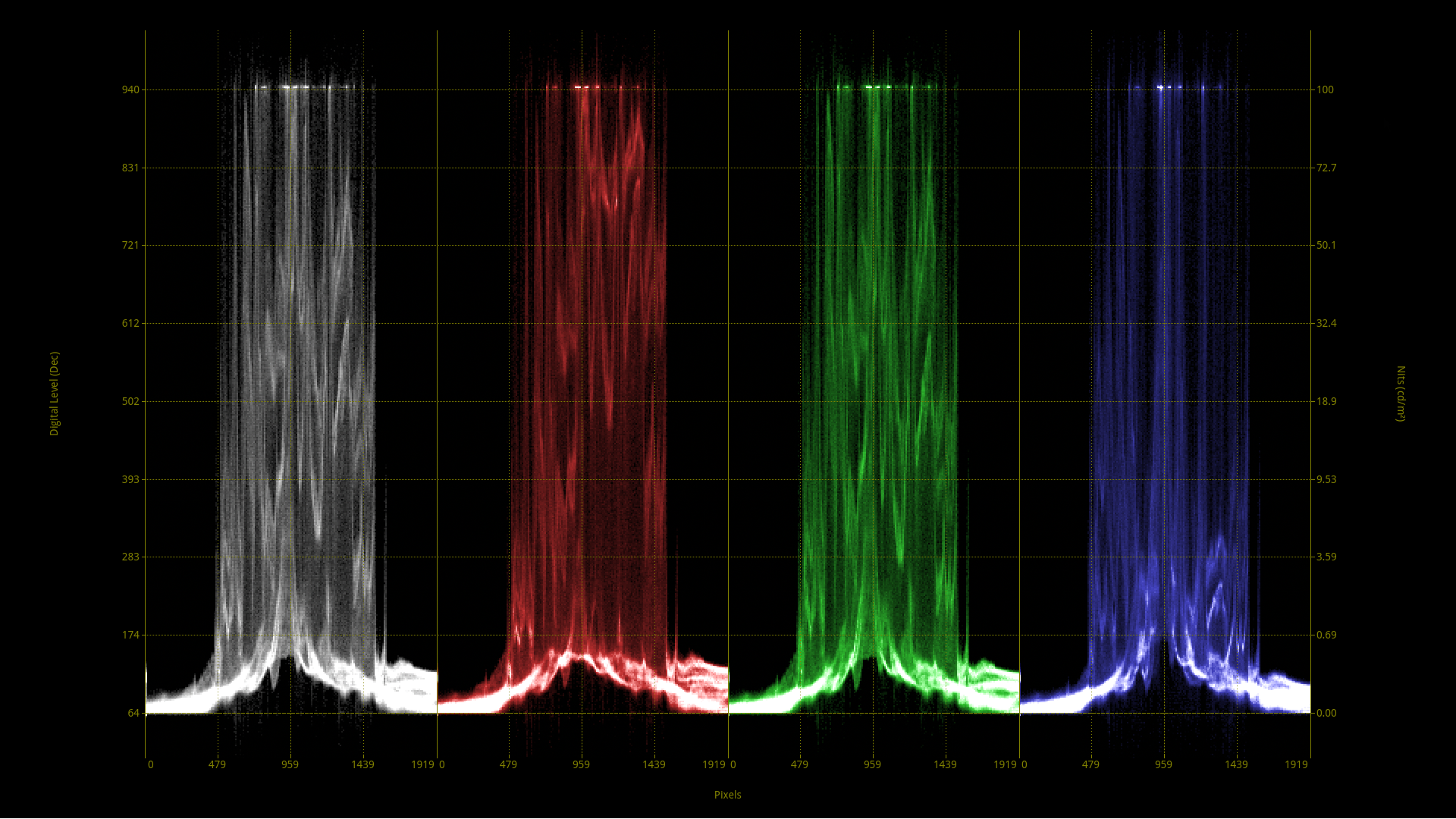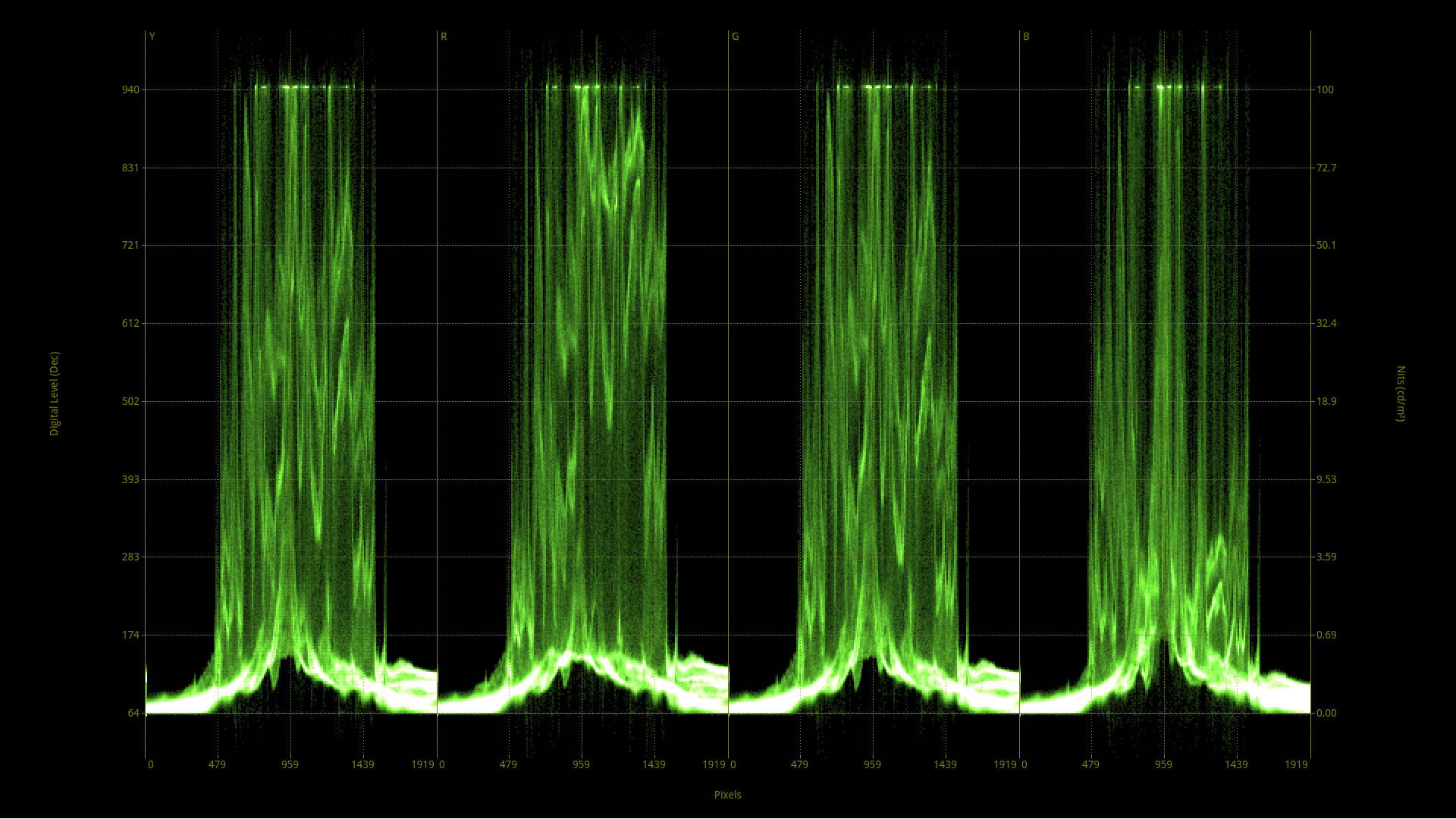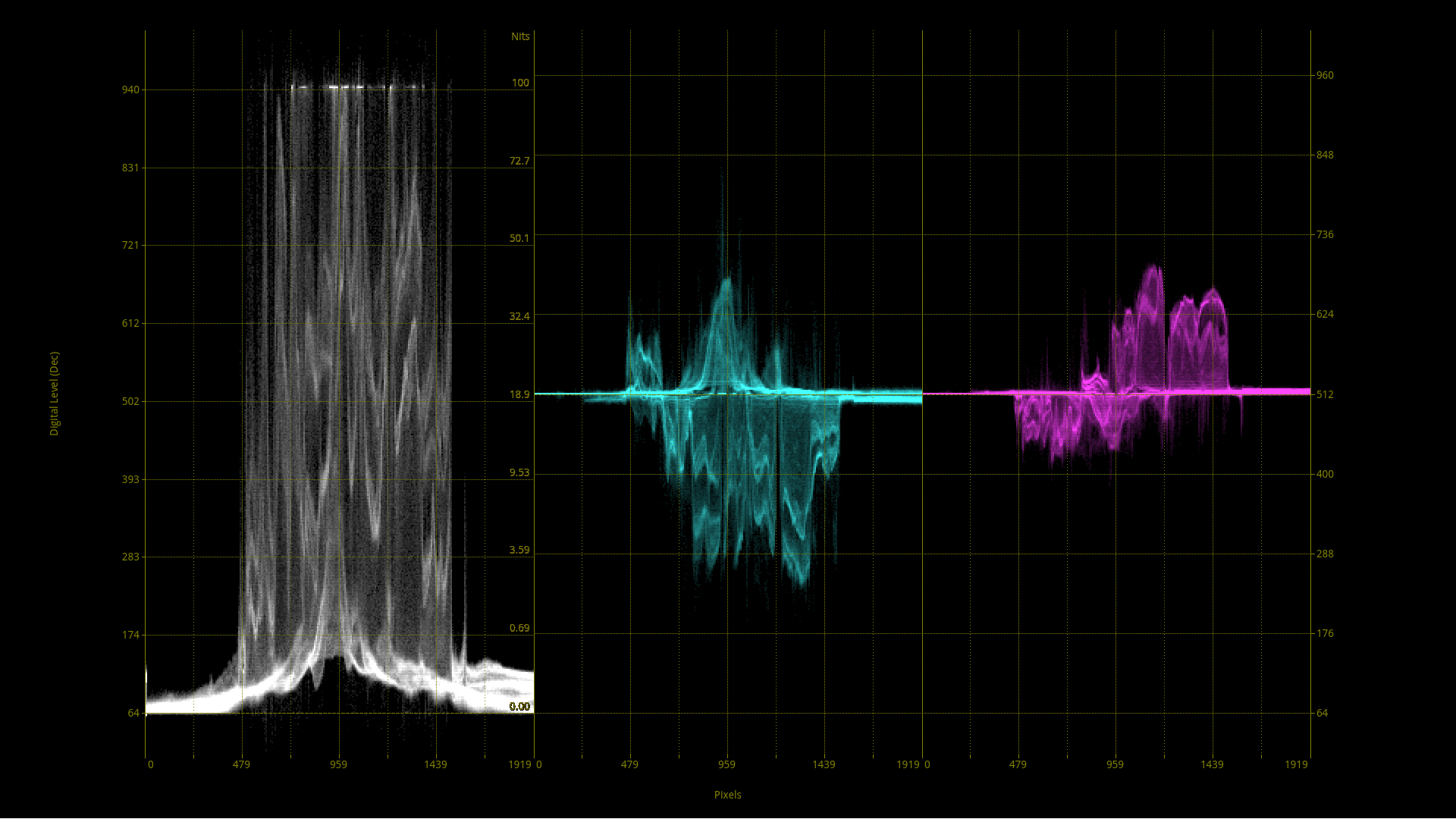 YCbCr Parade (Monochrome)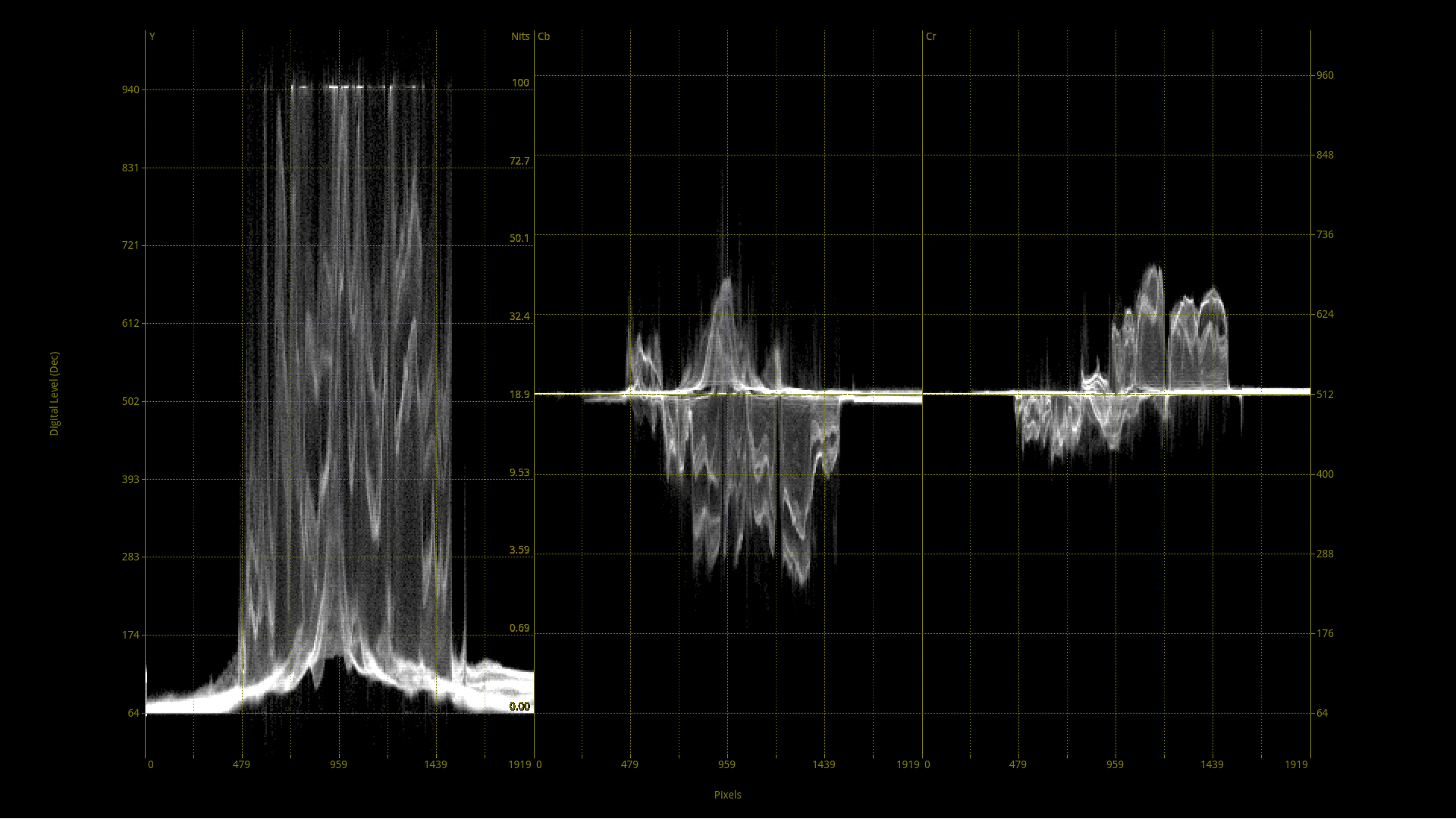 Find Out More or Book a Demo