QxP
A New Form Factor for Portable Waveform Monitoring
Fully Featured 25G ST 2110 and 12G-SDI Generation, Analysis
& Monitoring with Battery Power*
Find out more
With the industry's steady migration from traditional HD-SDI to IP and/or 12G-SDI infrastructures, broadcasters are now faced with the significant challenge of having to manage and monitor a wide array of new signal types in order to provide properly managed workflows. Reliable and versatile test and measurement solutions have never been more important.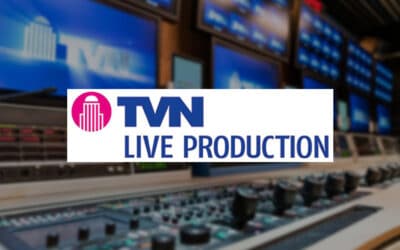 Thatcham, UK – 30 October 2023: Test & measurement innovator, PHABRIX, a Leader Company, has announced that its distributor, LOGIC Media Solutions, has sold multiple PHABRIX Qx rasterizers,...
read more
PHABRIX is a worldwide leader of innovative cost-effective test and measurement instruments. The company was formed in 2005 by Founder and CEO, Phillip Adams. PHABRIX's global headquarters is located about 45 miles west of London, in Thatcham, Berkshire, and houses the company's dedicated engineering, manufacturing, research and development, marketing, sales, finance and administration teams. PHABRIX's global distribution network of over 50 partners provide sales and product support to the company's thousands of end users globally.
The PHABRIX brand is synonymous with innovative broadcast products and exceptional value. The company continues to lead by providing solutions throughout the broadcast chain, with focus on the transition from HD to UHD/4K, SDI to IP and SDR to HDR.
Ask sales / request a demo
To speak to a member of the PHABRIX sales team, please use the link below to fill out our online web form, and we'll be in touch as soon as possible.